Brake pads are one of the most important parts of your car because they produce friction to help you stop in time. As a result, it is in your best interest to keep your brake pads in good working order at all times to ensure the safety of you, your passengers, and other commuters.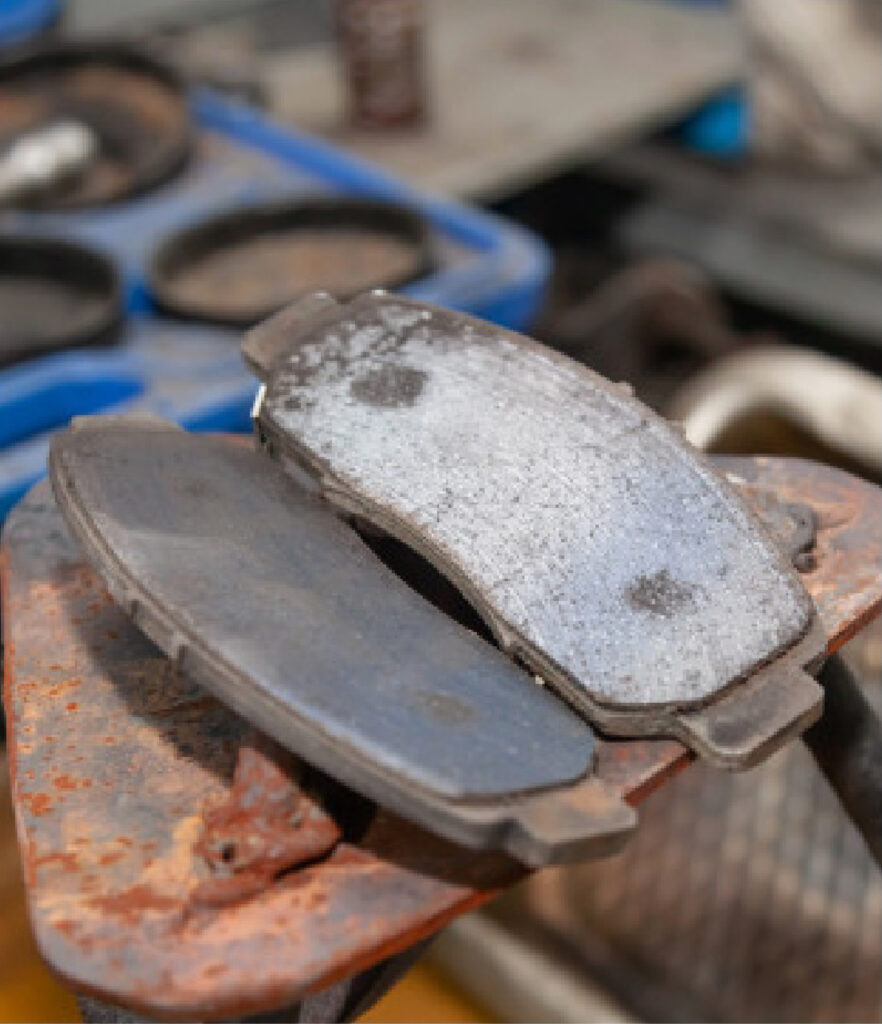 BRAKE PADS: WHAT ARE THEY AND HOW
DO THEY WORK?
We can first consider what the brake pads do before looking at signs of wear and tear.
A hydraulic system applies pressure to the brake pads and forces them against the brake rotors as you step on the brake pedal. This generates the friction needed to bring your vehicle to a halt.
However, as more friction is produced, a small portion of the brake pad is worn away, causing the brakes to thin and wear out.
Before your brake pads completely wear out and do significant damage to your brake rotors (and, eventually, your safety), you should get them replaced at a reliable and trustworthy brake
workshop.

IF YOU FIND ANY OF THE PROBLEMS MENTIONED BELOW, IT MIGHT BE TIME TO REPLACE YOUR BRAKE PADS.
1. Screeching / Squealing Noises
If you hear squealing or screeching sounds any time you apply the brakes, it's a strong indicator that your brake pads need to be replaced. This is because your brake pads have a metallic indicator embedded in them to notify you that they are very thin and need to be replaced.
2. Thinning Brake Pads
These squealing and screeching noises aren't always loud enough to be heard, so you might miss them. Instead, a visual inspection of the brake pads will help you figure out when they need to be replaced. When the thickness of the brake pads is less than 3 millimetres, it is usually recommended to replace them.
3. Increased Brake Time
Your braking system can become unresponsive at times, and your car can take a long time to come to a complete stop. This is referred to as "brake fade," and it occurs when the brakes are applied for long periods of time. As a result, brake pads and rotors become smoother and are unable to generate enough friction to effectively stop the vehicle.
4. Vibration when using Brake pedals
If your brake pedals vibrate when you apply the brakes, it's likely that your brake pads are the source of the issue. This is due to the brake pads' binding resin heating up and sticking to the brake rotor, resulting in an irregular patch on the rotor, which automotive mechanics refer to as "glazing".
5. Sounds of deep metallic grating
In the worst-case scenario, your vehicle can begin to emit deep metallic grating and grinding sounds as you apply the brakes. Your brake pads are worn out, and the rotors and callipers are in contact with one another. Such metal contacts are extremely harmful to your car because they wreak havoc on the device at a rapid pace.